One of the most important things that you will have to encounter in life is the financial planning process. If you have the proper help from The Retirement Planning Group, you can be assured that this process will be a lot easier than it is hard.
To be able to achieve your financial goals, you need to learn about a proper financial planning process. Financial planning processes pertain to the process of efficiently managing your money and achieving personal economic and financial satisfaction. This process also allows you to take control of your financial solutions.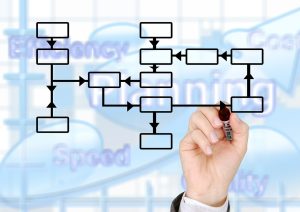 The following are the crucial steps in the financial planning process that one needs to take:
Determining Your Present Financial Situation
This is the very first step in the financial planning process. Determining your present financial situation regarding your savings, income, debts, and living expenses is an ideal way of laying down a foundation of financial planning activities.
Developing Financial Goals
You also need to analyze your financial goals and values periodically. This includes figuring out how you really feel about money and the reason why you feel that way. The real purpose of this careful analysis is to differentiate your wants and needs.
Identifying Alternative Courses of Action
Creating alternatives is vital for making sound financial decisions. Though various factors influence available alternatives, there are possible and effective courses of actions that commonly fall to the following categories:
Expanding current situations

Continuing similar course of actions

Changing course of actions

Taking new course of actions
As part of the financial planning process, you also need to evaluate the potential course of action and take into consideration your personal values, current life, and economic conditions. Each decision closes off alternatives so proper decision making is a vital part of your financial and personal situation.
Since uncertainty is always part of each and every decision, you need to evaluate the risks. In some instances, evaluating the risks is hard. The best way to consider risks is through gathering information that is based on your own experiences and experiences of other people. Also, use reliable sources with financial planning.
Creating and Implementing Financial Plans of Action
In this important step of the financial planning process, you will need to develop a plan of action. This will require you to choose ways on how to achieve your financial goals and upon achieving the short-term financial goals, your next priority goals will surely come to focus. However, you have to note that you still need other people's help when implementing your financial plans of action.
Reevaluating  and Revising your Plan if Needed
The financial planning process is said to be a highly dynamic process which does not end when individuals take certain action. They will need to assess their financial decisions regularly. Changing social, economic, and personal factors might require more frequent careful assessments.
In times that life events tend to affect your financial needs, the financial planning process will serve as a vehicle towards properly adapting to these changes. Reviewing the process of decision making regularly helps in making priority adjustments which will bring financial activities and goals aligned with your present life situation.
If you are ready to go through the financial planning process, contact The Retirement Planning Group today. Our team of financial planners can help you with all of your financial planning needs.