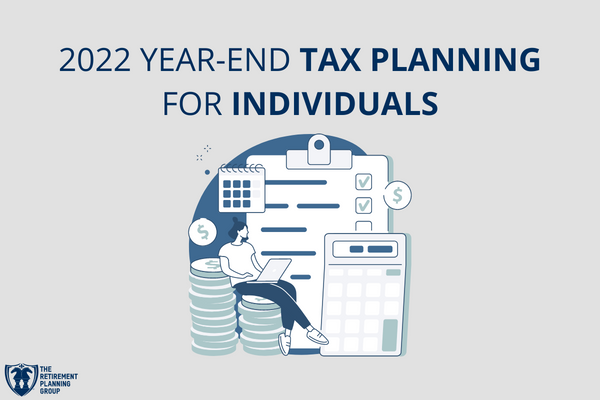 The tax picture for 2022 looks a little different than 2021. On top of several of the COVID-related tax provisions having expired, The Inflation Reduction Act of 2022 has also made a variety of changes that impact 2022 taxes.
Extended Green Provisions in the Inflation Reduction Act
The 2022 Inflation Reduction Act extends and creates many green energy and energy efficiency tax benefits. The 2022 Inflation Reduction Act also imposes several new requirements to obtain the most significant possible deduction or credit however many of the new requirements are not effective until 2023 or later. Therefore, there may be an opportunity to take advantage of some of these tax breaks before the new requirements come into play.
The following provisions related to green energy that had expired at the end of 2021 or were due to be phased out have been extended under the 2022 Inflation Reduction Act:
The Plug-in Electric Vehicle Credit, renamed the Clean Vehicle Credit, contains several new requirements effective starting in 2023 or later. One new

provision starting on the enactment date, August 16, 2022, requires that the vehicle be assembled in North America. However, a vehicle purchased before August 16, 2022, may be treated as placed in service on August 15, 2022.

The newly renamed Energy Efficient Home Improvement Credit has been extended through 2022 including most of the new requirements and enhancements. A particular change is a $500 lifetime credit to a $1,200 annual credit, effective for 2023 through 2032. However, the $500 lifetime credit is still available for 2022 for taxpayers who have not already used up this amount.

The newly renamed Residential Clean Energy Credit for solar and wind installations had been scheduled to phase down to 26% for 2022 but has now been restored to 30%. The 30% credit is extending through 2032, after which a phase-down will start again. One additional change for 2022 and beyond is that the credit is no longer available for biomass furnaces and water heaters.

The Alternative Fuel Refueling Property Credit has been extended retroactively for 2022 and through 2032. However, it appears that, starting in 2023, the credit is limited to property located in rural or low-income census tracts. There is some debate as to whether this limitation is intended to apply only to business installations. However, in 2022, individuals can still qualify for the $1,000 credit for an installation placed in service in 2022.
Other 2022 Year-End Tax Planning Considerations
Premium Tax Credit
The provision making a taxpayer eligible for the Premium Tax Credit if they received unemployment compensation is not effective for 2022. Taxpayers who received unemployment compensation in 2022 must still meet all of the eligibility requirements for the Premium Tax Credit. However, the 2022 Inflation Act extends the affordability percentages used in calculating the Premium Tax Credit to make credits available for individuals with income above 400 percent of the federal poverty line, as well as increases the credit amounts for those already qualified through the tax year 2025.
Required Minimum Distributions
New tables apply for required minimum distributions in 2022 that extended life expectancies and can in general result in lower required minimum distributions for 2022.
Educator Deduction
One noteworthy inflation adjustment effective for 2022 is that the above-the-line educator deduction has finally been inflation-adjusted to $300 for 2022.
Standard Mileage Rates
For 2022, there has been a mid-year adjustment to the standard mileage rate to address the increased inflation during the year. Therefore, business miles will have to be separated into two periods to apply the two rates.
Dependent Care Flexible Spending Accounts
The enhanced contributions to Dependent Care Flexible Spending Accounts have expired for 2022, leaving the normal $5,000 limit available.
Expiring Provisions
Several regularly expiring provisions have not yet been extended for 2022. There may still be a year-end effort to retroactively extend some or all of them. For individuals these include the Mortgage Insurance Premium Deduction, the Health Coverage Tax Credit for Trade Adjustment recipients and specific Pension Benefit Guaranty Program recipients, the Fuel Cell Motor Vehicle Credit, the Two-wheeled Plug-in Vehicle Credit, and COVID credits for sick and family leave for the self-employed.
Expired Tax Deductions and Credits
The enhanced Child Tax Credit enacted as part of the American Rescue Plan Act has so far been allowed to expire at the end of 2021. President Biden had proposed to extend it, but it has not yet been extended to 2022. The enhancements to the Dependent and Child Care Credit also expired at the end of 2021. Some of the Democratic proposals to extend the enhanced Child Tax Credit did not include extending the enhanced Dependent and Child Care Credit. The Earned Income Tax Credit was also expanded in the American Rescue Plan Act. Although some of those enhancements were made permanent, the expansions with respect to childless individuals expired at the end of 2021. President Biden did propose to extend those provisions, but they have not yet been extended for 2022.
Charitable Deductions
The charitable deduction for non-itemizers was effective for two years, in 2020 and 2021, with some modifications made for 2021. It has been proposed to be extended; however, at this point, it remains unavailable for 2022. Similarly, the expanded percentage deductions for itemizers expired at the end of 2021 and has not yet been extended.
IRS Compliance and Administration
IRS Funding
The Inflation Reduction Act provided almost $80 billion to the IRS for enhancing enforcement, operations, technology, and customer service. Treasury Secretary Yellen has directed the IRS to not expand audits for individuals and businesses with incomes under $400,00 beyond historic audit rates. Since audit rates have been declining in recent years due to lack of funding, the reference to historic audit rates should permit the IRS to increase audit rates for these taxpayers at least back to historic levels. Secretary Yellen has also indicated that the funds should help the IRS do a much better job of responding to in-person and telephone inquiries during the upcoming tax filing season, as well as permit the IRS to automate the scanning of millions of individual paper tax returns and allow taxpayers to receive and respond to notices online.
Changes to Form 1040
A revised draft of Form 1040 for 2022 has been released by the IRS. The draft form makes another revision to the virtual currency question. The question in the draft now focuses on the term "digital assets" rather than "virtual currency."
Form 1099-K
The requirements for issuing a Form 1099-K have been greatly expanded for 2022. The form is now required for third-party settlement networks if over $600 has been paid in business transactions during the year. This is expected to significantly expand the number of 1099-Ks being issued and received. Taxpayers may receive 1099-Ks for personal transactions where the issuer has not been able to distinguish personal from business transactions. Taxpayers may also receive 1099 forms from both the seller and the third-party payment processor for the same transaction. Taxpayers may need to explain on the tax return the 1099-Ks that have been received that have not been reflected on the tax return.
In addition to these year-end planning issues unique to 2022, the usual year-end planning strategies also still apply: maximizing qualified retirement contributions, managing gains, and losses from taxable investments, considering year-end gifts and charitable contributions, and considering postponing income and accelerating deductions. There is no one size fits all for tax planning, to discuss your personal tax situation schedule your complimentary 10-minute guidance call today!