Over 1,800 families* already trust us to guide them toward their ideal financial future. Our team of advisors consists of CERTIFIED FINANCIAL PLANNER™ professionals, CPAs, CRPC®s, or Chartered Financial Analyst® that are here to guide you.

We'll create a plan and proactively manage every aspect of your finances, retirement and taxes. You go live your best life.
Get a dedicated team built for you that consists of a Wealth Manager, Tax Professional, Investment Team member & Client Relationship Manager.

Hey there Mark
We got your IRA & Trust Accounts invested – monthly income starts on Monday. Enjoy your fishing trip!
This isn't automation, it's personalization.
We'll keep you notified every step of the way – from account opening to investing your account to rebalancing your portfolio throughout the year – even updates on potential tax saving strategies!

Hey Mark, we just made some investment trades to reduce your taxes.

I saw the trade notifications! How much will it save me?

It looks to be around $3,000 in taxes! See you at our next face-to-face meeting!

Hi Maggie!
We finished your taxes and filed them with the IRS! Your Fed refund of $5,227 will be auto-deposited by end of the month.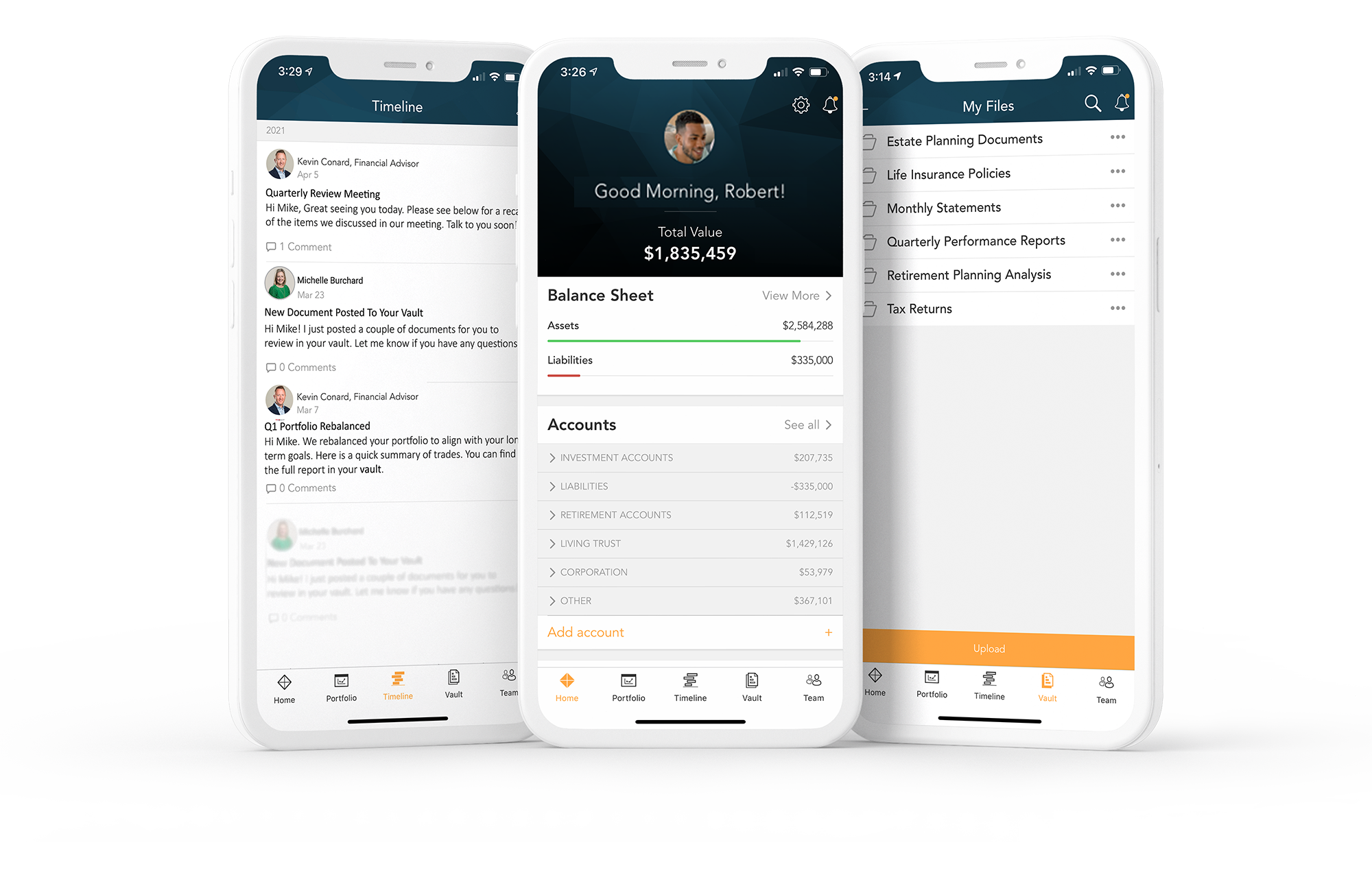 In between face-to-face meetings, zoom or phone calls, we are always with you. We're only a click away.
Our app will show you progress, past activity, transactions, conversations and reports in your Timeline and Vault! We keep track to make sure you are on track.

Evening Jarred
We finished your Social Security analysis and posted it in your online Vault – age 67 is probably the optimal time for you to file for benefits!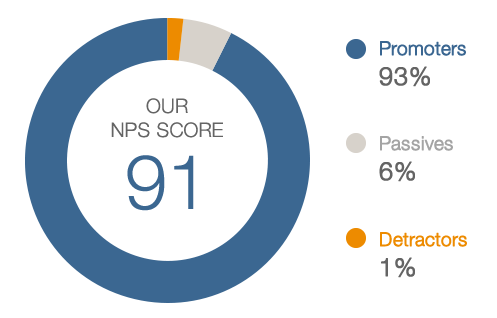 Clients give us a higher recommendation score than companies like Apple®.
Net Promoter Score is the percentage of clients rating their likelihood to recommend a company, a product, or a service, to a friend or colleague. The average score in the Financial Services sector is 34. Our average score is 91 (from 3/1/2020 to 3/1/2021). The Retirement Planning Group does not control client responses. Twice a year clients are provided the opportunity to share the likelihood they'd refer a client to us by providing a score between 1 and 10 (10 being the most likely to refer). "Promoters" are the percentage of clients that selected a score of 9 or 10. "Passives" are the percentage of clients that selected a score of 7 or 8. "Detractors" are the percentage of clients that selected a score of 1 to 6.
We take our client relationships seriously.
But you don't have to take our word for it.
Disclosure: Google reviews are voluntary. Anyone who provides a statement does not receive compensation in any form from The Retirement Planning Group. We appreciate feedback from our clients and strive to be the easiest firm to work with on planet Earth.

Heads-up Sarah
We set up the 529 College Savings account for your grandson and got it invested!
See how we can help you on your financial journey to and through retirement.




Ready to get started?
Our firm has been helping families and individuals take control of their financial future for over 15 years.
Fill out the form below and one of our wealth managers will reach out to you and answer any questions you might have.
By submitting this form you consent to receive emails, phone calls, and text messaging communication(s) from The Retirement Planning Group at the email and number above. Your consent is not a condition of any purchase or obligation. Message and data rates may apply. Message frequency may vary. You are also acknowledging our Privacy Notice and Privacy Policy.