[vc_row][vc_column][vc_column_text]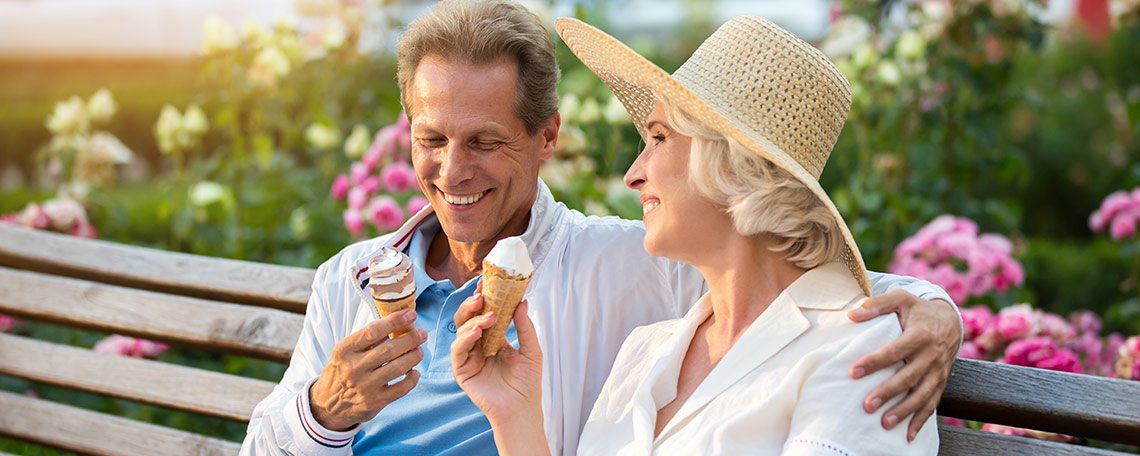 Our Dedication Is
Your Freedom from Financial Worry
With three locations in Overland Park, KS, St. Louis, MO, and Springfield, MO, we have helped numerous families and retiring couples achieve a happy and stress-free retirement. Our firm has a combined experience of 147 years, with experience ranging from 10 years to over 30 years. They have established creative financial plans for families, retiring couples, and working professionals. These plans have helped our clients obtain financial freedom. Moreover, each financial advisor has helped our clients plan a worry free future and retirement.
Money and financial planning can be intimidating and stressful. However, with our client-centered environment, you will find relief and lifelong peace. We offer creative planning that keeps you, the client, at the center of every plan. Your concerns are our concerns. Therefore, we will work hard to alleviate any worries you may have about your future.
Since we limit the number of client relationships each financial advisor cares for, you can be sure that we will be fully available to answer any of your needs. We are dedicated to ensuring you receive the maximum deserved amount of time and attention. We have the resources of a large company, which will benefit your financial future. However, we still have the customer service of a small business. Moreover, we have an open and personable environment. You will feel like you're dealing with a family that cares about you and your interests.
Our Values. Your Benefits.
We are an independent advisory firm dedicated to providing unbiased, client-centered advice. This means you will have the amount of time and attention necessary to achieve your financial goals. Throughout the process, you will remain confident in the strategy your financial advisor sets forth. We will work closely with you as a team to ensure you are achieving your goals.
We are a fiduciary for you. Since we are a Registered Investment Advisory firm (R.I.A.) there are no hidden fees. Furthermore, our advisors receive no back-door payments or commissions.
We have low fees. Our average internal portfolio cost is .19% while the national average is .71%

*

Morningstar: Mutual Fund Expense Ratio Trends, June 2014.
[/vc_column_text][/vc_column][/vc_row][vc_row][vc_column][vc_column_text css=".vc_custom_1491402571342{margin-bottom: 0px !important;}"]
Milestones
[/vc_column_text][memorylinesimple data___animation="false" columns="5″ data___dot_time="100″ data___line_time="600″ data___dot_offset_x="" data___dot_offset_y="" data___dot_radius="8″ data___line_width="10″ data___line_type="" data___line_dash="" data___line_color="#f0f0f0″ data___dot_color="#942723″ id="" class="" css="" css_animation="" contentargs="%5B%7B%22title%22%3A%222004%20%22%2C%22content%22%3A%22Ryan%2C%20Chris%20and%20Kevin%20start%20the%20firm%22%2C%22titlecolor%22%3A%22%23c5c7cd%22%2C%22textcolor%22%3A%22%23942723%22%2C%22data___dot_time%22%3A%22100%22%2C%22data___line_time%22%3A%22600%22%7D%2C%7B%22title%22%3A%222004%20%22%2C%22content%22%3A%22Overland%20Park%2C%20KS%20office%20started%20%22%2C%22titlecolor%22%3A%22%23c5c7cd%22%2C%22textcolor%22%3A%22%23942723%22%2C%22data___dot_time%22%3A%22100%22%2C%22data___line_time%22%3A%22600%22%7D%2C%7B%22title%22%3A%222006%22%2C%22content%22%3A%22Rob%20joins%20firm%22%2C%22titlecolor%22%3A%22%23c5c7cd%22%2C%22textcolor%22%3A%22%23942723%22%2C%22data___dot_time%22%3A%22100%22%2C%22data___line_time%22%3A%22600%22%7D%2C%7B%22title%22%3A%222006%22%2C%22content%22%3A%22%24105%20million%22%2C%22titlecolor%22%3A%22%23c5c7cd%22%2C%22textcolor%22%3A%22%23942723%22%2C%22data___dot_time%22%3A%22100%22%2C%22data___line_time%22%3A%22600%22%7D%2C%7B%22title%22%3A%222007%22%2C%22content%22%3A%22%24127%20million%22%2C%22titlecolor%22%3A%22%23c5c7cd%22%2C%22textcolor%22%3A%22%23942723%22%2C%22data___dot_time%22%3A%22100%22%2C%22data___line_time%22%3A%22600%22%7D%2C%7B%22title%22%3A%222008%22%2C%22content%22%3A%22%24101%20million%22%2C%22titlecolor%22%3A%22%23c5c7cd%22%2C%22textcolor%22%3A%22%23942723%22%2C%22data___dot_time%22%3A%22100%22%2C%22data___line_time%22%3A%22600%22%7D%2C%7B%22title%22%3A%222009%22%2C%22content%22%3A%22%24175%20million%22%2C%22titlecolor%22%3A%22%23c5c7cd%22%2C%22textcolor%22%3A%22%23942723%22%2C%22data___dot_time%22%3A%22100%22%2C%22data___line_time%22%3A%22600%22%7D%2C%7B%22title%22%3A%222010%22%2C%22content%22%3A%22%24280%20million%22%2C%22titlecolor%22%3A%22%23c5c7cd%22%2C%22textcolor%22%3A%22%23942723%22%2C%22data___dot_time%22%3A%22100%22%2C%22data___line_time%22%3A%22600%22%7D%2C%7B%22title%22%3A%222010%22%2C%22content%22%3A%22Roy%20joined%20the%20firm%22%2C%22titlecolor%22%3A%22%23c5c7cd%22%2C%22textcolor%22%3A%22%23942723%22%2C%22data___dot_time%22%3A%22100%22%2C%22data___line_time%22%3A%22600%22%7D%2C%7B%22title%22%3A%222011%22%2C%22content%22%3A%22Suzanne%2C%20Kitty%20and%20Paul%20join%20the%20firm%22%2C%22titlecolor%22%3A%22%23c5c7cd%22%2C%22textcolor%22%3A%22%23942723%22%2C%22data___dot_time%22%3A%22100%22%2C%22data___line_time%22%3A%22600%22%7D%2C%7B%22title%22%3A%222011%22%2C%22content%22%3A%22%24304%20million%22%2C%22titlecolor%22%3A%22%23c5c7cd%22%2C%22textcolor%22%3A%22%23942723%22%2C%22data___dot_time%22%3A%22100%22%2C%22data___line_time%22%3A%22600%22%7D%2C%7B%22title%22%3A%222012%22%2C%22content%22%3A%22%24459%20million%22%2C%22titlecolor%22%3A%22%23c5c7cd%22%2C%22textcolor%22%3A%22%23942723%22%2C%22data___dot_time%22%3A%22100%22%2C%22data___line_time%22%3A%22600%22%7D%2C%7B%22title%22%3A%222012%22%2C%22content%22%3A%22St.%20Louis%2C%20MO%20office%20started%20%22%2C%22titlecolor%22%3A%22%23c5c7cd%22%2C%22textcolor%22%3A%22%23942723%22%2C%22data___dot_time%22%3A%22100%22%2C%22data___line_time%22%3A%22600%22%7D%2C%7B%22title%22%3A%222013%22%2C%22content%22%3A%22Dwight%20joins%20the%20firm%22%2C%22titlecolor%22%3A%22%23c5c7cd%22%2C%22textcolor%22%3A%22%23942723%22%2C%22data___dot_time%22%3A%22100%22%2C%22data___line_time%22%3A%22600%22%7D%2C%7B%22title%22%3A%222013%22%2C%22content%22%3A%22%24501%20million%22%2C%22titlecolor%22%3A%22%23c5c7cd%22%2C%22textcolor%22%3A%22%23942723%22%2C%22data___dot_time%22%3A%22100%22%2C%22data___line_time%22%3A%22600%22%7D%2C%7B%22title%22%3A%222014%22%2C%22content%22%3A%22Roy%20retires%20from%20the%20firm%22%2C%22titlecolor%22%3A%22%23c5c7cd%22%2C%22textcolor%22%3A%22%23942723%22%2C%22data___dot_time%22%3A%22100%22%2C%22data___line_time%22%3A%22600%22%7D%2C%7B%22title%22%3A%222014%22%2C%22content%22%3A%22%24524%20million%22%2C%22titlecolor%22%3A%22%23c5c7cd%22%2C%22textcolor%22%3A%22%23942723%22%2C%22data___dot_time%22%3A%22100%22%2C%22data___line_time%22%3A%22600%22%7D%2C%7B%22title%22%3A%222014%22%2C%22content%22%3A%22Springfield%2C%20MO%20office%20started%22%2C%22titlecolor%22%3A%22%23c5c7cd%22%2C%22textcolor%22%3A%22%23942723%22%2C%22data___dot_time%22%3A%22100%22%2C%22data___line_time%22%3A%22600%22%7D%2C%7B%22title%22%3A%222015%22%2C%22content%22%3A%22Matthew%20and%20Stephanie%20join%20the%20firm%22%2C%22titlecolor%22%3A%22%23c5c7cd%22%2C%22textcolor%22%3A%22%23942723%22%2C%22data___dot_time%22%3A%22100%22%2C%22data___line_time%22%3A%22600%22%7D%2C%7B%22title%22%3A%222015%22%2C%22content%22%3A%22%24541%20million%22%2C%22titlecolor%22%3A%22%23c5c7cd%22%2C%22textcolor%22%3A%22%23942723%22%2C%22data___dot_time%22%3A%22100%22%2C%22data___line_time%22%3A%22600%22%7D%2C%7B%22title%22%3A%222016%22%2C%22content%22%3A%22Kevin%20and%20Heather%20join%20the%20firm%22%2C%22titlecolor%22%3A%22%23c5c7cd%22%2C%22textcolor%22%3A%22%23942723%22%2C%22data___dot_time%22%3A%22100%22%2C%22data___line_time%22%3A%22600%22%7D%2C%7B%22title%22%3A%222016%22%2C%22content%22%3A%22%24594%20%20million%22%2C%22titlecolor%22%3A%22%23c5c7cd%22%2C%22textcolor%22%3A%22%23942723%22%2C%22data___dot_time%22%3A%22100%22%2C%22data___line_time%22%3A%22600%22%7D%2C%7B%22title%22%3A%222017%22%2C%22content%22%3A%22%24660%20million%22%2C%22titlecolor%22%3A%22%23c5c7cd%22%2C%22textcolor%22%3A%22%23942723%22%2C%22data___dot_time%22%3A%22100%22%2C%22data___line_time%22%3A%22600%22%7D%2C%7B%22title%22%3A%222017%22%2C%22content%22%3A%22Shannen%20joins%20the%20firm%22%2C%22titlecolor%22%3A%22%23c5c7cd%22%2C%22textcolor%22%3A%22%23942723%22%2C%22data___dot_time%22%3A%22100%22%2C%22data___line_time%22%3A%22600%22%7D%5D"][/vc_column][/vc_row]