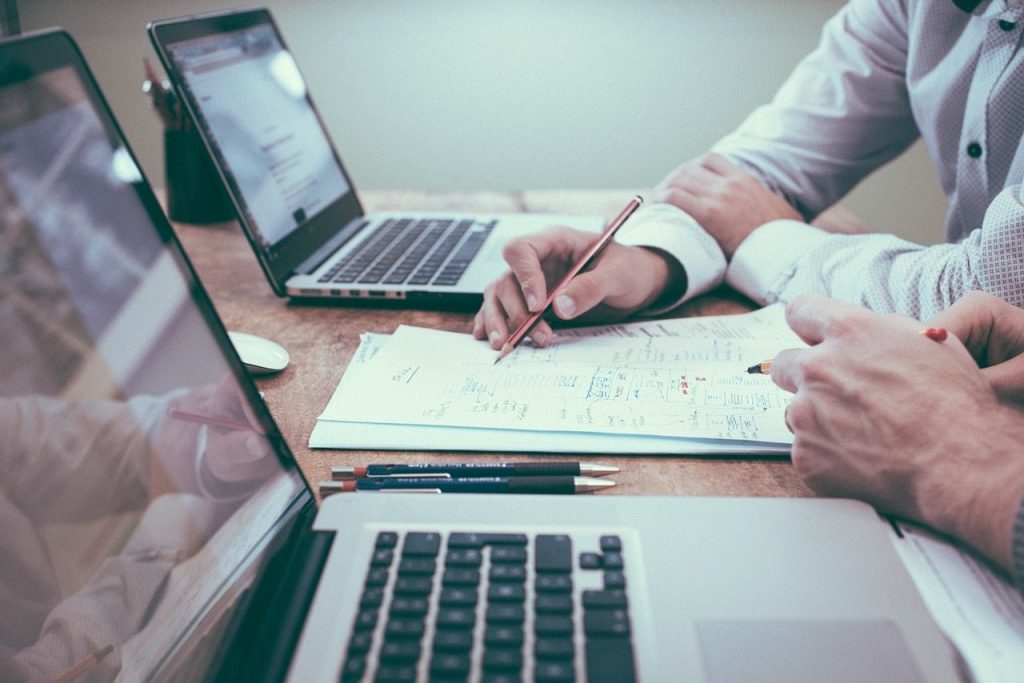 Financial planning is very important but can be complicated and even overwhelming. Some people understand the importance of financial planning but are too overwhelmed by the idea of it. Other people believe they make too little or that they can delay it for the future. However, you don't need a certain amount of wealth to benefit from setting down a financial strategy. Furthermore, you don't want to wait until the last minute as it could it difficult to retire.
To achieve comfortable retirement at a good age is the dream of many working adults. However, it's becoming all too common for people in their mid-60s to be unable to afford retirement. This is why planning your financial future now is so crucial to not only being able to achieve your dream retirement, but to simply retire at the time you want. 
Without financial planning, you'll be left with unreliable income or too little income to retire with a comfortable lifestyle. To achieve financial peace, you need to establish a plan now that will determine how you will retire, when you will retire, and how you will save and spend your money. You have financial goals, but those goals can only be achieved by a well thought-out and strategized plan. 
Financial Planning Means Money Management
Your financial strategy is not just planning investments and savings. It's managing money from income to spending.
From the very beginning, you need to be wise with your spending. The only way to save or to have the money to invest is to know where your money is going. Wasteful or unplanned spending means less to save or invest. This is why spending wisely and having a budget is so important now. As you reach your retirement age and you have paid your mortgage and other debts, your cost of living will be driven by other factors like:
Insurance
Food
Taxes
Travel
Figure Out Income Streams
For you to get an idea of the amount of money to expect, you need to know what income streams you have now and what you will have when you retire. If you have a pension, savings, or any investments, these are the most reliable streams of income for retirees. As a team working together, you and your certified financial planner need to take these sources of income into consideration when planning your retirement finances.
Looking at what you have currently and what your retirement looks like will help determine the steps you need to take now in order to reach your long-term financial goals. Cash flow management is so crucial to this stage of financial planning. It may mean investing more or investing differently. The point is that retirement planning is more than saving money – it includes total wealth management.
You should also take the time to visit the Social Security Administration. Your primary source of income should be investments and savings, but social security is still a source of income for many people reaching the age of retirement. It's beneficial to know the details as part of the overall financial plan.
Review Your Insurance Needs
Almost all terms of life-based policies are converted into costly voluntary coverage at around sixty or so. By that time, you may or may not still need the disability coverage if you have ever had it.
When you turn 60, you will find it more difficult to find long-term care coverage. This is the main reason why you need to consider a policy right away. In regards to this, a professional financial advisor will be able to help you make better and smarter choices. They will help you pick out the right insurance, ensuring that you're not over-insured or under-insured. This will help you have a peace of mind when it comes to financial planning for difficult times. You can rest assured knowing that you and your loved ones will be taken care of financially no matter what the circumstances.
Invest More
Imagine the years you will be living throughout your retirement. Based on specific data from the CDC, retirees are expected to live twenty years or more. This is why you need to have a conservative-based investment portfolio. This will help you further generate more income while you protect your wealth during inflation.
If you want to retire early or at the age you want, it is important to create a foundation of financial planning for your future retirement years. It is important to use all of the resources available so that you can make the best possible financial decisions.
If you are ready for expert and professional help with your financial planning, contact The Retirement Planning Group today! They have the knowledge and skills to help with planning your finances.