People approaching their retirement normally have a savings of money, which has collected or accumulated over the years. When they are finally to retire, the money that they saved will finally be accessible. Most people do not know how to efficiently budget their money so that they do not blow it all quickly. Often times it is best to seek the assistance of a financial planning advisor to help make the best decisions.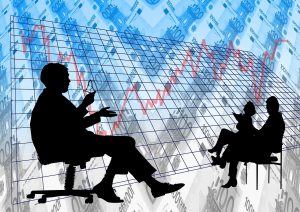 How important is a Financial Advisor to you?
Unless you are an investment professional who has the ability to make the best decisions with your money, hiring a financial planning advisor is very important. They will be able to track the development and progress of your assets and investments for you, along with giving you advice on what is best for you.
What to Expect from a Financial Advisor?
A financial advisor will be very helpful to you and your future. He or she will be able to put your financial assets in order for your retirement. You will be provided with an assessment of your wealth and point you in the direction of any investments that you should make to further grow your retirement funds. 

They will be able to assist you in such ways that you can invest without running any high risks. A financial advisor will help to keep your investments and money safe so that they both can continue to grow.
If you decide to make any investments, it is important to check how well your decision is doing and frequently assess the progress. By doing this, you will discover if anything needs to be modified or adjusted. A financial advisor will have the skills and knowledge to do this for you so you do not have to feel daunted by the task.
It takes professionalism, expertise, and a great skill of market trends for someone to handle all of these duties that come with retiring. Fortunately, a CFP (Certified Financial Planner) will come with all of that. Not only will they assist you with making the best decisions, but they will keep you updated regularly will the development of your investments.
Do you really need a financial advisor? Of course! A qualified financial advisor will be trained to deal with various personal financial issues. They can assist you with setting financial goals as priorities, suggest steps to meet them, and give you advice on how to allocate your investments.
Contact The Retirement Planning Group!
While there are many reasons retirees might need to seek the services of a financial planning advisor, it is also very crucial to ensure that the financial advisor you choose has the proper credentials and education. You should always explore all of your options in order to choose the right advisor for you and your future.
The Retirement Planning Group has an amazing team of CFP's that can assist you with planning for your retirement. If you would like more information to schedule an appointment, pick up the phone and contact them today!