Evergy/Westar/KCPL buyout leaving you feeling uneasy?
We've advised over 500+ KCPL employees and are here to help you!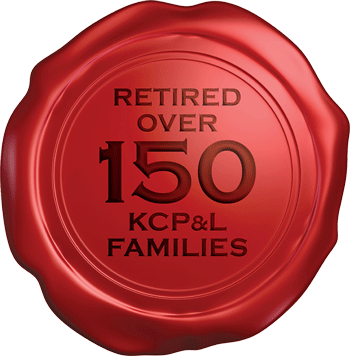 Mergers bring change and uncertainty. New bosses, new shifts, pushing you to work at new locations – these are just a few of the things you might be juggling. And then there's the always looming potential for a reduction in force and severance package. Do you know what you'll do if a buyout opportunity lands on your desk? Not to worry, we have over 200+ KCPL former co-workers as clients and have advised over 500+ of your fellow co-workers on what to do in these types of situations. We'll help you analyze whether it makes sense take a severance package, the Lump Sum or the Pension, and what to do with your 401k at Empower.
Is The Retirement Planning Group
right for you?
Wouldn't it be great if there was a financial firm that understood your journey in life and could help you create a financial plan to fulfill that journey? Well, look no further. Introducing, life stage planning – planning that meets you where you are and helps you grab your future.
Stage 1 Planning
30 – 45
Years Old
Feeling disorganized? Not sure where to even start?
Stage 2 Planning
45 – 55
Years Old
Worried if you are on track? Are there other things you could be doing?
Stage 3 Planning
55+
Years Old
Wondering if or when you can retire? Curious about how much income you could expect to live off of without running out of money?
We're one of the easiest firms on earth to work with.
Just pick a time below to schedule a 10 minute call to see if we are the right firm for you!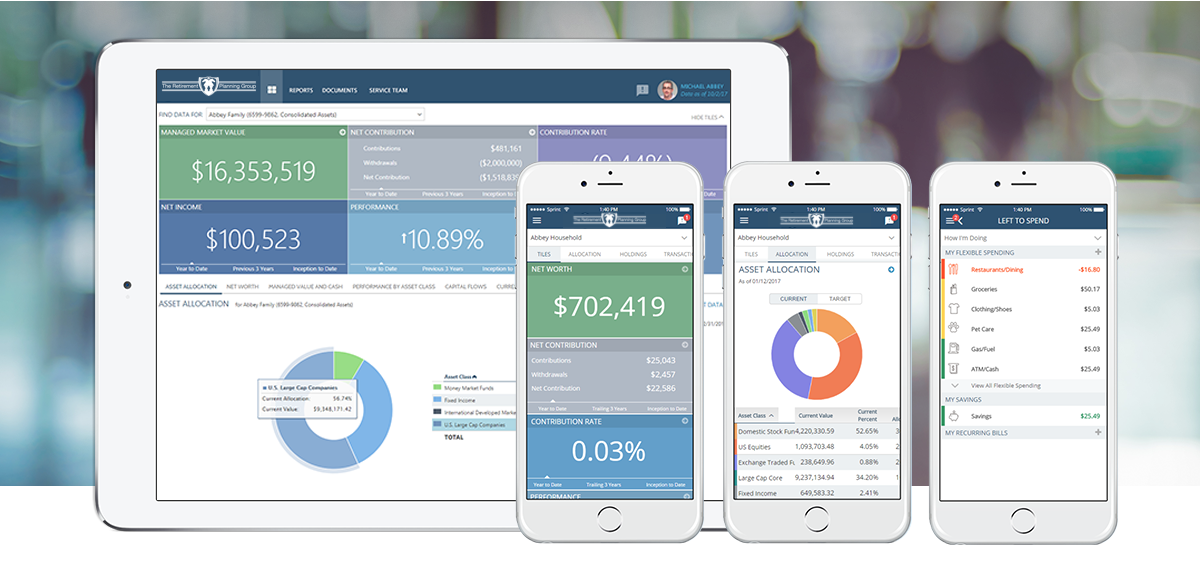 Technology to keep you organized and on track.
You aren't just connected to an advisor whenever you want – you're connected and in control of your money with the tap of a button. We provide total transparency to the management of your assets with real-time updates. It's peace of mind in your pocket.
Why Choose Us?
We are an independent advisory firm dedicated to providing unbiased, client-centered advice.
Limited Number of Clients

Our firm limits the number of client relationships each advisor cares for which ensures each client receives the maximum amount of time and attention.
Fiduciary For You

Since we are a Registered Investment Advisory firm (R.I.A.) there are no hidden fees and our advisors receive no back-door payments or commissions.
Low Fees

Our average internal portfolio cost is .19% while the national average is .71%*
*Morningstar: Mutual Fund Expense Ratio Trends, June 2014.
Wondering how an interest rate change can affect your Lump Sum?
Wonder no more! Interest rates rise and lower all the time – and as they go up, your lump sum goes down. When rates drop, your lump sum goes up. As an employee of KCPL, what happens to interest rates in the month of July can have a massive effect on the value of your Lump Sum. You have to be on top of it or work with an advisor that understands exactly how it works and how to time your retirement to maximize your Lump Sum. Curious just how much your lump sum can swing in value? Give us a call and we'll explain.