John Is Going Through a Divorce
The Situation:
John and his partner have been together for 20 years and are currently going through a divorce. They have been married for 10 years and have built a successful consulting business together. John has accumulated a significant amount of assets, including a $500,000 home, $1.5 million in retirement accounts, and $1 million in savings. John is also part of a complex compensation package at work, which includes stock options and a deferred compensation plan.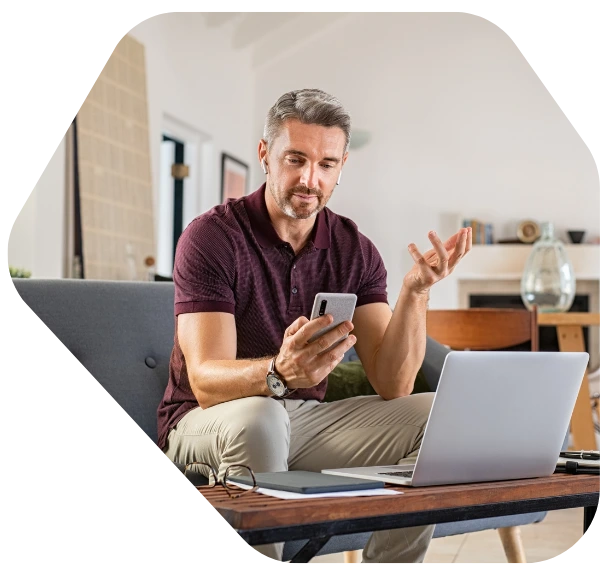 The Concern:
The divorce proceedings are becoming complicated and costly. John is worried about how the divorce will impact his finances and his future retirement plans. He also doesn't know how to navigate the complexities of his compensation package, especially in the context of a divorce settlement.
The Solution:
John reached out to a Wealth Manager at The Retirement Planning Group for guidance. The Wealth Manager helped him create a customized plan that considered the divorce settlement, John's current financial situation, and his future financial goals. The Wealth Manager provided guidance on how to split the assets, including the stock options and deferred compensation plan and the tax consequences associated with each asset.
The Wealth Manager also helped John negotiate with his employer on the best way to exercise his stock options, ensuring that he maximized his benefits and minimized his tax liabilities. The Wealth Manager also provided recommendations on how to invest the assets in a tax-efficient manner to achieve John's long-term financial goals.
By working with the Wealth Manager, John was able to negotiate a fair and equitable settlement with his partner and secure his financial future.
Disclaimer
The above example is representative of an actual client, but we can't use their real name or picture due to privacy concerns. Information provided is for educational purposes only and does not constitute investment, legal or tax advice. Past performance of any market results is no assurance of future performance. The information contained herein has been obtained from sources deemed reliable but is not guaranteed. Please contact TRPG for more complete information based on your personal circumstances and to obtain personal individual investment advice.
See What Our Clients Have To Say About Working With Us
Disclosure: Google reviews are voluntary. Anyone who provides a statement does not receive compensation in any form from The Retirement Planning Group. We appreciate feedback from our clients and strive to be the easiest firm to work with on planet Earth.
Ready to get started?
Our firm has been helping families and individuals take control of their financial future for over 15 years.
Fill out the form below and one of our wealth managers will reach out to you and answer any questions you might have.
By submitting this form you consent to receive emails, phone calls, and text messaging communication(s) from The Retirement Planning Group at the email and number above. Your consent is not a condition of any purchase or obligation. Message and data rates may apply. Message frequency may vary. You are also acknowledging our Privacy Notice and Privacy Policy.