A financial advisor can be a valuable partner that you can trust when it comes to working towards your financial dreams and goals. A good financial advisor can act as a quarterback working with your insurance agent in order to make sure that every aspect of your financial plan is working the way it should be.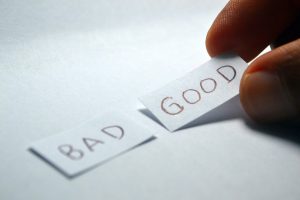 If you are looking for the best financial advisors, The Retirement Planning Group will be the best option that you could consider. In this day and age, it has never been easy to invest your own money. Companies like The Retirement Planning Group made it possible for regular folks to do their own investing. However, if you are still skeptical or doubting your instincts, here are some tips when choosing a financial advisor.
Decide What Kind of Advice You are Actually Seeking
You surely want someone who can give you an educated opinion on your recent investment decision. Take note that this decision is very important and not to be treated lightly.
Look for financial advisor with at least 4 years of experience in the field of professional financial advisory. The length of service as well as exposure of the financial industry must be enough for financial planning advisors in order to know how the industry works, established his network of contacts, and most of all has became well-versed in terms of putting his clients interest first.
As much as possible, observe the character as well as values of the financial advisor. If they listen well, sympathizes with you, and are accommodating, you might have been given a gem of professional financial advisory.
We cannot deny the fact that some finance experts view the source of the income of financial advisors as determinant where their focus and loyalty lie. Because of this, it is always a wise move to hire hourly financial advisors who do not receive any commission from financial products and investments their clients receive.
Get Detailed Information on the Background of the Financial Advisor
This is done to be able to keep abreast of the developments and changes in the field. Ask as many questions as you can as long as you feel that they are necessary. The best financial advisors welcome queries, as a sign of their knowledge as well as willingness to work closely with their clients. Do not ever forget to ask questions regarding their certifications.
Financial advisors come in many different sizes and shapes and most of all, they carry different educational backgrounds and titles. Since finding the best financial advisor is never an easy task, it is always advisable to have do thorough research in the market to find the best one. With the above-mentioned tips, you can be sure that your journey to finding a reliable financial advisor will not give you too much hassle and stress.
Keep in mind that the financial advisor you are going to choose can make or break your investment. Therefore, choose wisely to be able to get what you are paying for.