How We Help Employees of Burns & McDonnell in South Carolina with their 401(k) Plan
Our team of Burns & McDonnell 401(k) Specialists serving South Carolina have the knowledge and experience to help you achieve your personal financial goals. Our goal is to make your 401(k) plan simple to understand and document our process so you know what to expect and feel empowered about the future! From there, we'll show you how small actions can help you save more in your 401(k), retire sooner, and build more income in retirement.
What Employees of Burns & McDonnell in South Carolina can expect from us:
Answers to questions like, "When will I have saved enough in my 401(k) that I can choose to continue working but don't need to?"
Information on how to access your Retirement Savings, such as your 401(k) or Employee Stock Ownership Plan (ESOP).
Information about 401(k) plan, Cash Account Portion of your ESOP, and quarterly dividends off your ESOP Stock.
Minimizing tax burden, should you work with an advisor, etc.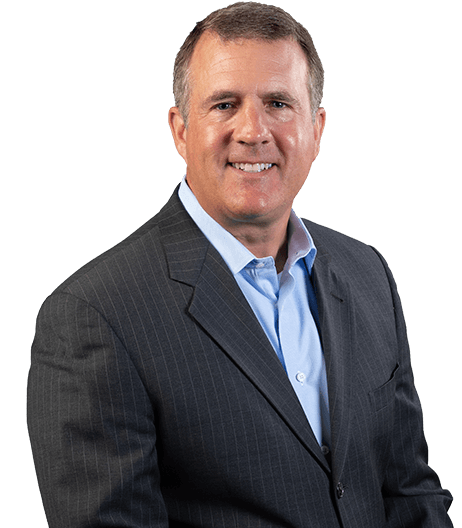 Dwight Twillman has over 26 years of experience in the financial services industry. He has worked with high net-worth individuals, Defined Contributions, and Defined Benefit Plans, Endowments, and Foundations. He holds the CERTIFIED FINANCIAL PLANNER™ designation and is a shareholder of The Retirement Planning Group.
At The Retirement Planning Group, we understand that your employment with Burns & McDonnell comes with a unique financial situation, as does your 401(k). That's why we developed an exclusive guide on Retirement Planning for Employees of Burns & McDonnell.
Why You Should Work with The Retirement Planning Group
While we are located in Leawood, Kansas (KC Metro) and Chesterfield, Missouri (STL), our team of financial advisors work with Employees of Burns & McDonnell to maximize their 401(k) savings in South Carolina and nationwide.
Our team will evaluate all aspects of your 401(k) and entire financial picture, including both investment management and financial planning, as well as accounting and tax services, retirement planning, estate planning.
When you become a client of The Retirement Planning Group, you are assigned to a dedicated group of professionals made up of a Wealth Manager, Tax Professional, Investment Team Member, and Client Service Associate. Each professional is position-specific and designed to help in a specific area while collaborating with the entire team. When you have a team working on your behalf, dedicated to their discipline, you can get better results.
You've worked hard to build a 401(k) that will last throughout retirement. Now it's time for your 401(k) to work for you. We can help.
If you're an Employee of Burns & McDonnell, give us a call today at 888-988-6621 to get connected with an experienced professional serving South Carolina.