Investing Tips
Our investment content was created to help provide resources and tools to help you become an informed investor.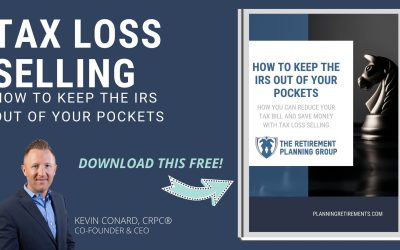 Tax Loss Selling: How To Keep The IRS Out Of Your Pockets Kevin Conard, CRPC®, shares how you can keep the IRS out of your pockets and save money with Tax Loss Selling in this quick video. Video Transcription: Hey, my name is Kevin Conard. If you're over age 55, an investor, and [...]
read more
Our firm has been helping people just like you with financial advice for over 15 years.
Schedule a 10-minute call to see how we can help you.